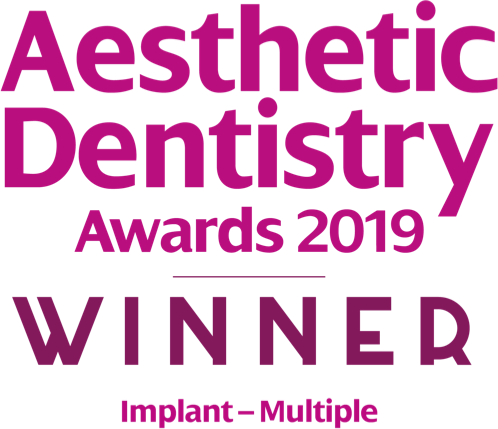 At Same Day Teeth Harborne, highly experienced Implant Dentists Marcus Gambroudes & Suresh Chohan working with our expert Clinical Dental Technician Marc Northover. Combining their expertise and specific skills, the Same Day Teeth Harborne helps those facing tooth loss or loose teeth, those who have lived with denture discomfort, and people crowns and bridges that are failing.
Marcus Gambroudes, Implant Dentist
BDS (Birm) MFGDP(UK) RCS Eng - GDC No: 78063
Marcus Gambroudes has a passion for using dentistry to help patients be happier in themselves and healthier, knowing the positive effects and feelings an attractive, healthy smile brings. Taking advantage of his extensive experience, as well as the collaborative approach of Same Day Teeth Harborne and his meticulous eye for detail in his treatment plans, Marcus works to create a complete arch of replacement teeth that can be fixed in place using dental implants in one day.
SURESH CHOHAN, DENTIST
BDS (BIRM) - GDC No: 112864
Dr Suresh Chohan graduated from the University of Birmingham Dental School in 2007, and started work in general dental practice straight away. Over the years, Dr Chohan developed a passion for implant treatment and cosmetic dentistry, and he has been placing implants since 2011.
Dr Chohan has developed a diverse range of skills, and he is capable of mastering even the most complex dental cases using the latest treatments and techniques. From smile makeovers to multiple tooth replacement, Dr Chohan takes pride in being able to transform even the most unsightly or extensively damaged smiles.
Dr Chohan is committed to delivering the best possible standards of care, and he is always eager to ensure that he is up to date with the latest innovations. He is currently studying for a Master's degree in Implant Dentistry at Warwick University alongside postgraduate study in cosmetic dentistry and modern orthodontics. When he's not studying or working, Dr Chohan also enjoys tutoring and teaching fellow dentists with an interest in implantology.
In addition to his clinical skills, Dr Chohan is also known for his chairside manner. He is a friendly, chatty and understanding dentist who has many years of experience in treating patients who suffer from dental anxiety. Dr Chohan is trained to administer sedation, and he also has a natural warmth, which makes patients feel at ease.
When he's not fixing smiles and fitting implants, Dr Chohan devotes time to bringing local dentists together and he founded a study group in Birmingham, known as the Birmingham Dentinal Tubules. He is also a member of the Association of Dental Implantologists and the Society for the Advancement of Anaesthesia in Dentistry.
Marc Northover, Clinical Dental Technician
Dip CDT (RCS) Eng, BSc (Hons) - GDC No: 124482
Highly experienced Clinical Dental Technician Marc Northover has worked extensively with patients who suffered from complete teeth loss or long term problems with their dentures. Marc focuses on providing high quality natural looking replacement teeth that are fitted in a single day without the patient ever trying them on, turning back the clock for patients and making a massive difference. Marc's vision in conjunction with the expertise of his team that make Same Day Teeth possible.